Lots of exciting updates this month. No time to waste! Let's dive into what I have for you:
🧘‍♂️ The Meditation For Movers workshop I hosted earlier this month was an amazing experience. I created an overview of the workshop to share for those who are interested in what I shared, but couldn't attend.

❤️‍🩹 I've recently been exploring the work of Gabor Maté, who's shedding new light on trauma, and how to heal from it. He recently released an amazing documentary called The Wisdom of Trauma based on his work. I dive deeper into the topic below. Check out the trailer here.

📖 I recently updated and expanded my Discover Your Path ebook. It now has more information on each path, and goes into greater detail on how to find your personal path for spiritual growth. Download version 2.0.


Keep reading for more…

🧘‍♂️ M4M Workshop Overview
---

The Meditation 4 Movers workshop happened earlier this month at Praksis in Canberra. It was an awesome experience. A big thank you to everyone who attended and helped make it happen!
It's so fulfilling to finally be able to get into the community and share the life-changing inner practices I've learned with others.
If you're curious about what I discussed in the workshop, you can check out this outline I put together.
It's an excellent overview of everything we discussed, and gives a foundation for any person looking to establish an inner practice, or get new insight into one they already have.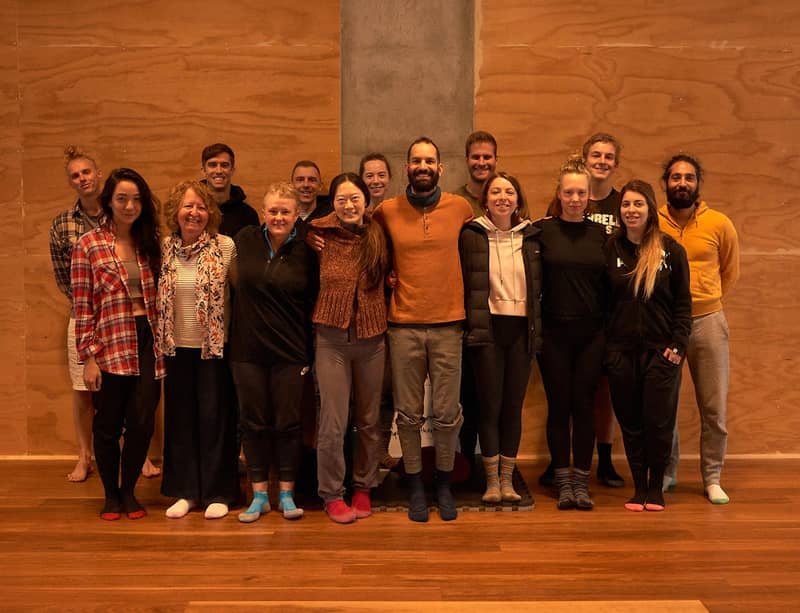 You can also check out a highlight here on my Instagram page. (P.S. if you haven't followed me yet make sure you do 🙂) I'll be posting more highlights soon.
I've already agreed to do another workshop at Praksis later this year, which I'm looking forward to.
I'll also have more workshops around Australia coming up in the near future that I'll be announcing soon.
Stay tuned for those.
❤️‍🩹 The Wisdom of Trauma
---
The past few years have had a dramatic effect on the collective psyche of mankind.
The circumstances that promote suffering have become more entrenched in our cultures through each passing year: more isolation and loneliness, less community connection, more stress, more economic and political instability, and ultimately more fear.
The rising disharmony within our societies is being mirrored in sharply increasing rates of addiction, homelessness, crime, and mental illness.
Regardless of recent world events, we've all experienced some form of traumatic experience in our lives: loss of a loved one, abandonment by people we love, or even physical and mental abuse.
The need to heal and learn from our traumas is an ever-present and growing need across humanity.
I've recently been studying the work of Gabor Maté, and watched a fascinating documentary about his work called The Wisdom of Trauma.
Gabor Maté is a specialist in trauma and addiction, and his work is shedding new light on what trauma is, and how to heal from it.
In The Wisdom of Trauma, Maté explains that traumatic events like war, sexual abuse, and childhood neglect are not traumatic in themselves.
Rather, trauma is the physiological and mental affects that happen within a person as a result of events they experience.
It's our perception of events and the way we respond to them that pose the deepest challenge to us, not the events themselves.
This is a deep spiritual truth, as well as a profound insight for healing.
As Gabor Maté notes in this interview with Tim Ferris, our mind's almost always fixate on the worst possible perception of events. This is a conditioned response based off past experiences, and behaviors.
It's our inability to process an experience that causes us to ignore, repress, or reject the pain it causes. This creates a painful disintegration within, and leads us to project the unresolved emotional experience into future situations.
Essentially, trauma is a wound that causes disconnection from our authentic Self. By rejecting the pain, we reject a part of ourselves calling out for help.
Healing, then, is bridging and integrating the disconnect, and reconnecting to our authentic Self.
The paths of yoga and inner practices like meditation give us the tools we need to transcend life's suffering; to heal from the traumatic responses our bodies and minds inevitably endure, and to reconnect with our authentic Self.
When connection to our inner state of being is strong and grounded, we have the foundation we need to process, regulate and adapt to the experiences we have–no matter how difficult.
Eventually, the suffering caused by life's stings lessen as we establish an unbreakable bond with the source of light, peace, and happiness within us: our true, authentic, and transcendent Self.
📖 Discover Your Path eBook v.2
---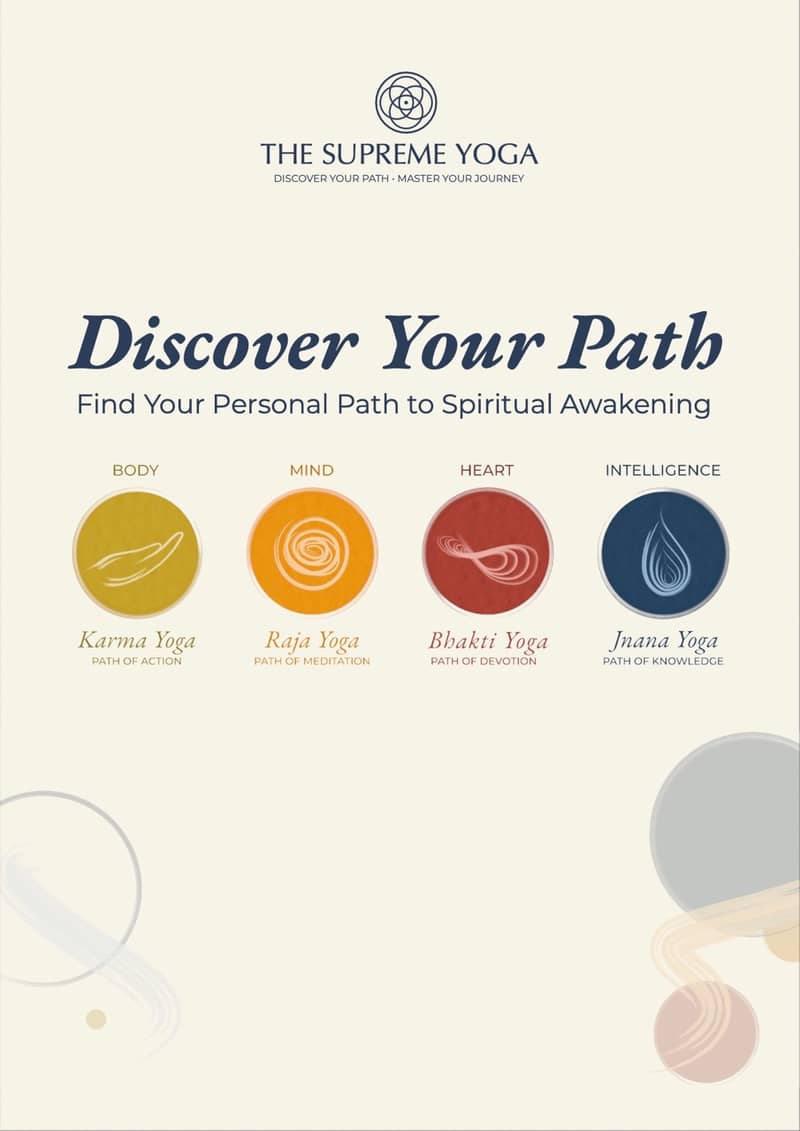 The original version was shared through the Discover Your Path Quiz that I made for the launch of my website. It was actually four separate, smaller ebooks that were sent out based on which path someone scored highest in.Over the past few months, I've slowly edited and updated my Discover Your Path ebook. I'm excited to share that version 2.0 is now completed!
Now, all that knowledge is packed into one ebook along with more updated goodness.
Version 2.0 includes:
More information on each of the four paths of yoga
A better explanation of how to find your personal spiritual path
Improved layout and formatting
Make sure you check out the updated version if you're curious to learn more about the four traditional paths of yoga, and how you can experience more freedom, love, success and bliss in your life.
That's all I have for you right now. It's been an exciting month with lots going on, and I hope you've enjoyed hearing about it.
Have some feedback, or something you'd like to share? I'd love to hear from you. Just hit reply.
Be well always 🙏
Ryan